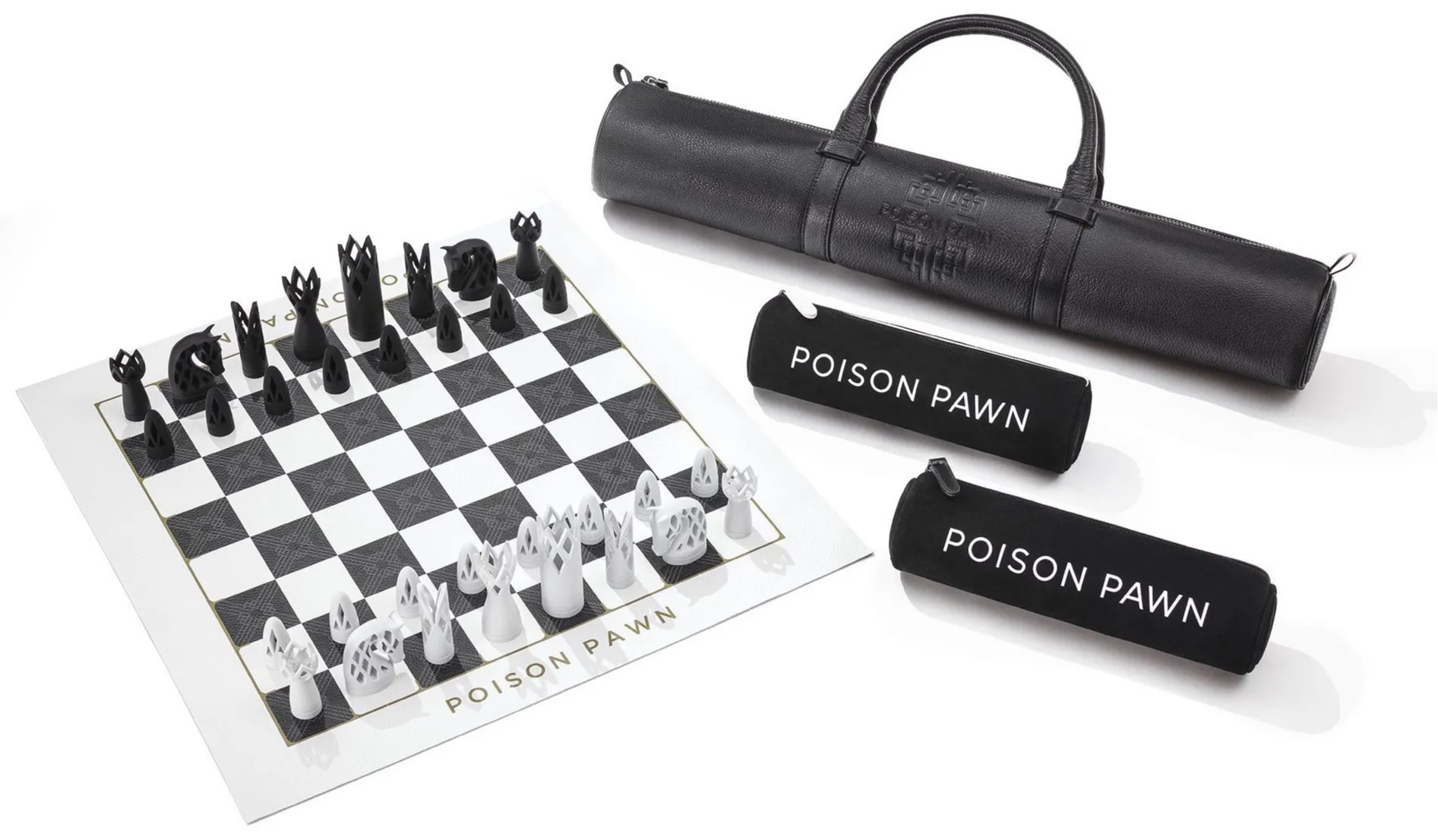 Our luxury satchel, featuring soft pebbled leather,
suede chess pouches, and velvet matte finish chess pieces.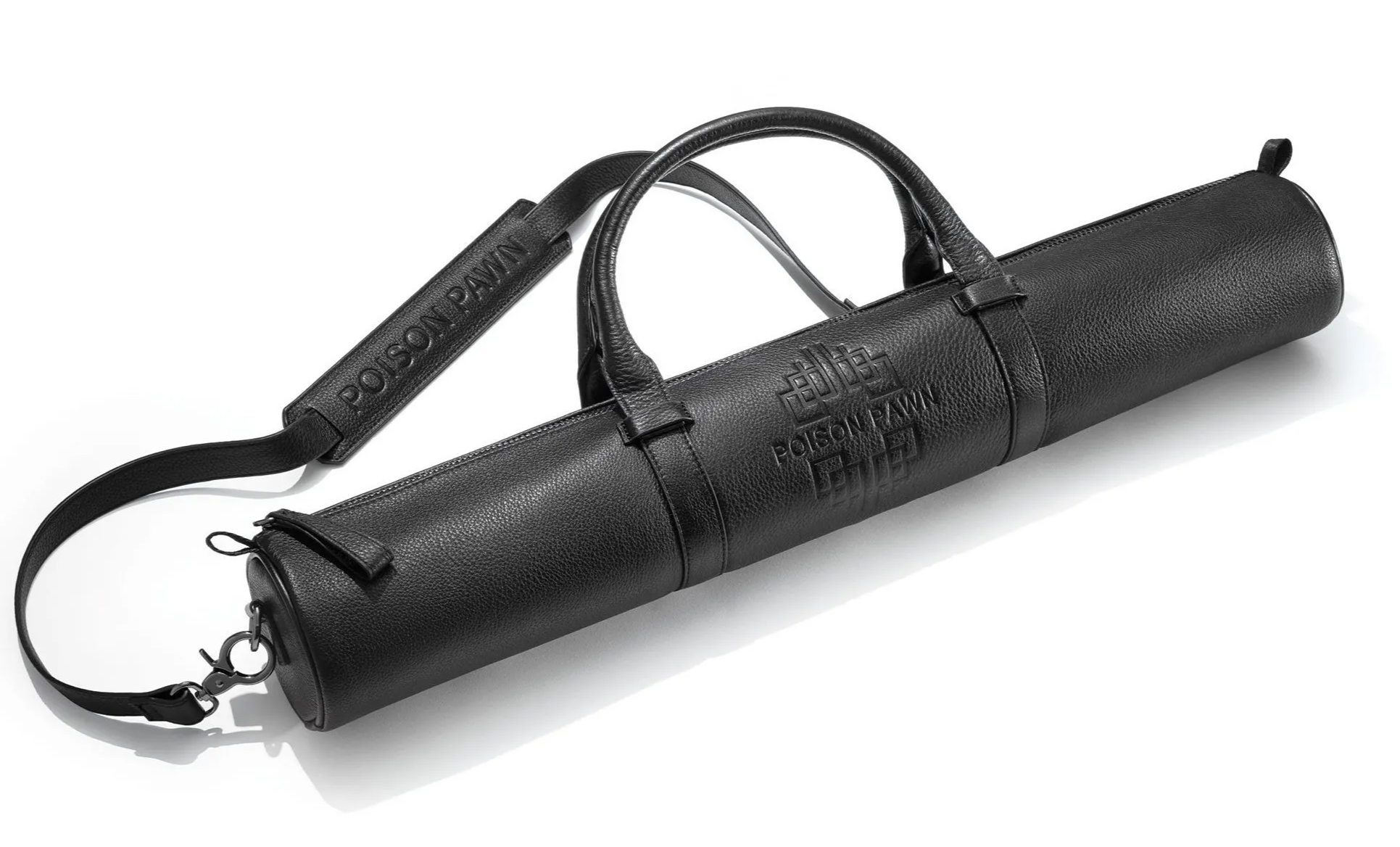 The leather chess satchel combines fashion and function. The cylindrical designed satchel is sleek and provocative and falls comfortably down the length of the body.
Our luxury chess satchel is made of a high-quality, thick pebbled leather with chunky, gunmetal finish hardware.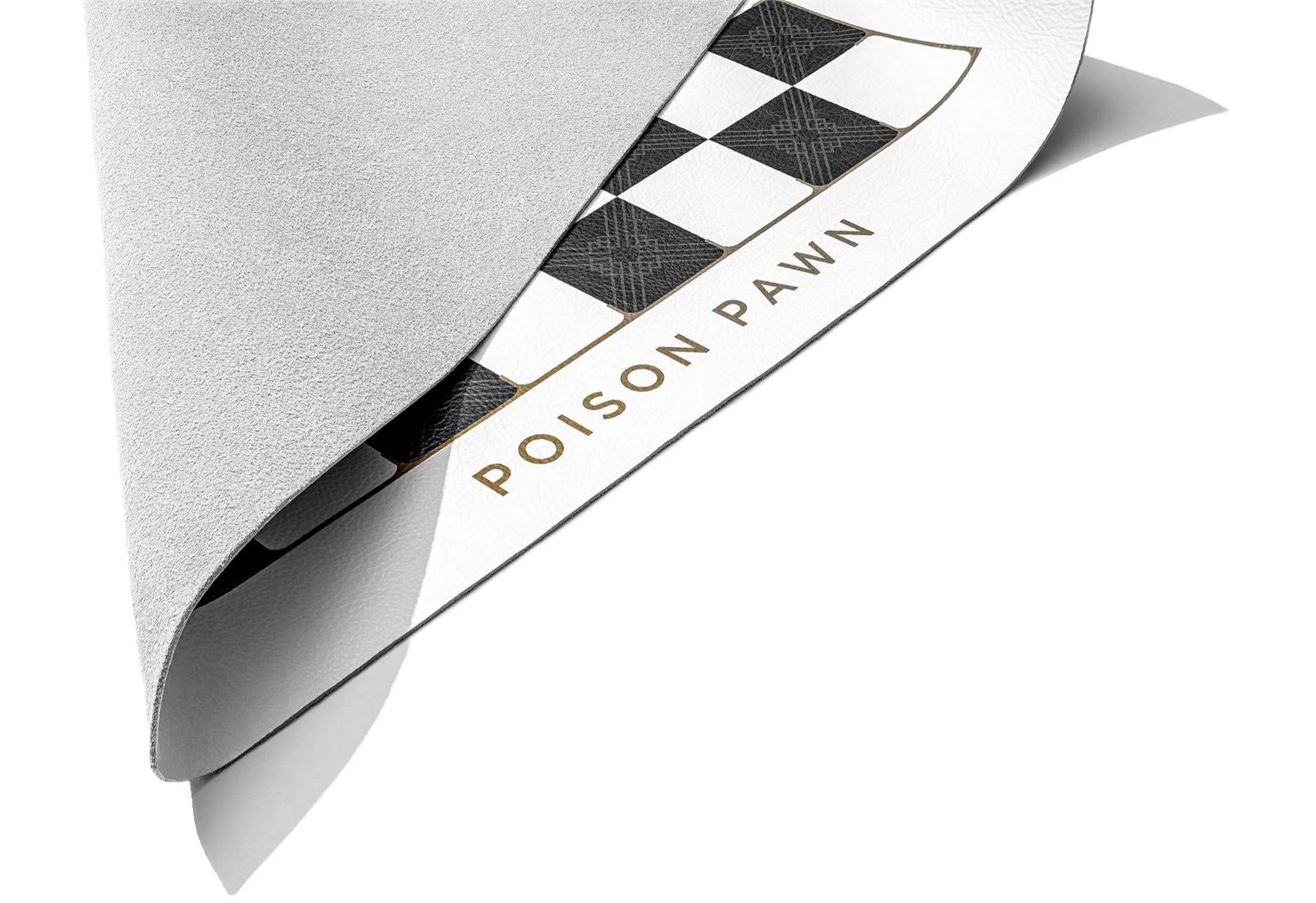 GENUINE LEATHER CHESSBOARD
Durable but indulgent, the soft high-quality leather has a subtle pebbled detail with a raw suede-finished underside. Each chess board is individually printed with our signature chess grid and framed by a gold tone border detail.
SUEDE, ZIPPERED CHESS PIECE POUCHES
Luxurious thick black suede chess pouches reinforced to maintain its shape, store the chess pieces, and create a foundation around which the soft leather chessboard is wrapped.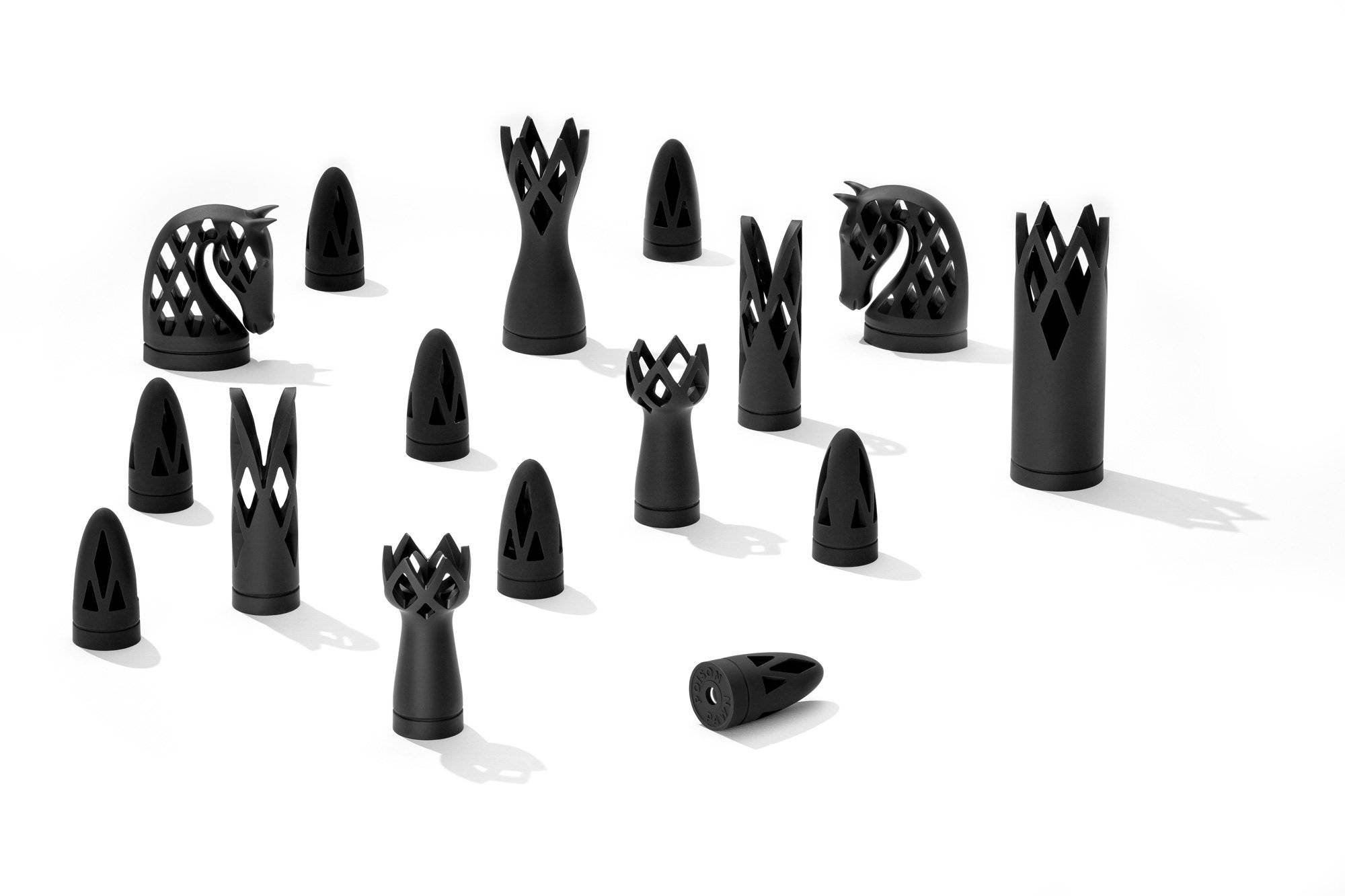 VELVET MATTE, WEIGHTED CHESS PIECES

Our polycarbonate chess pieces are perfectly weighted with a steel encased center. The airy contemporary design and diamond cut out detail will inspire your every move

King: 3.75"H x 1.25"W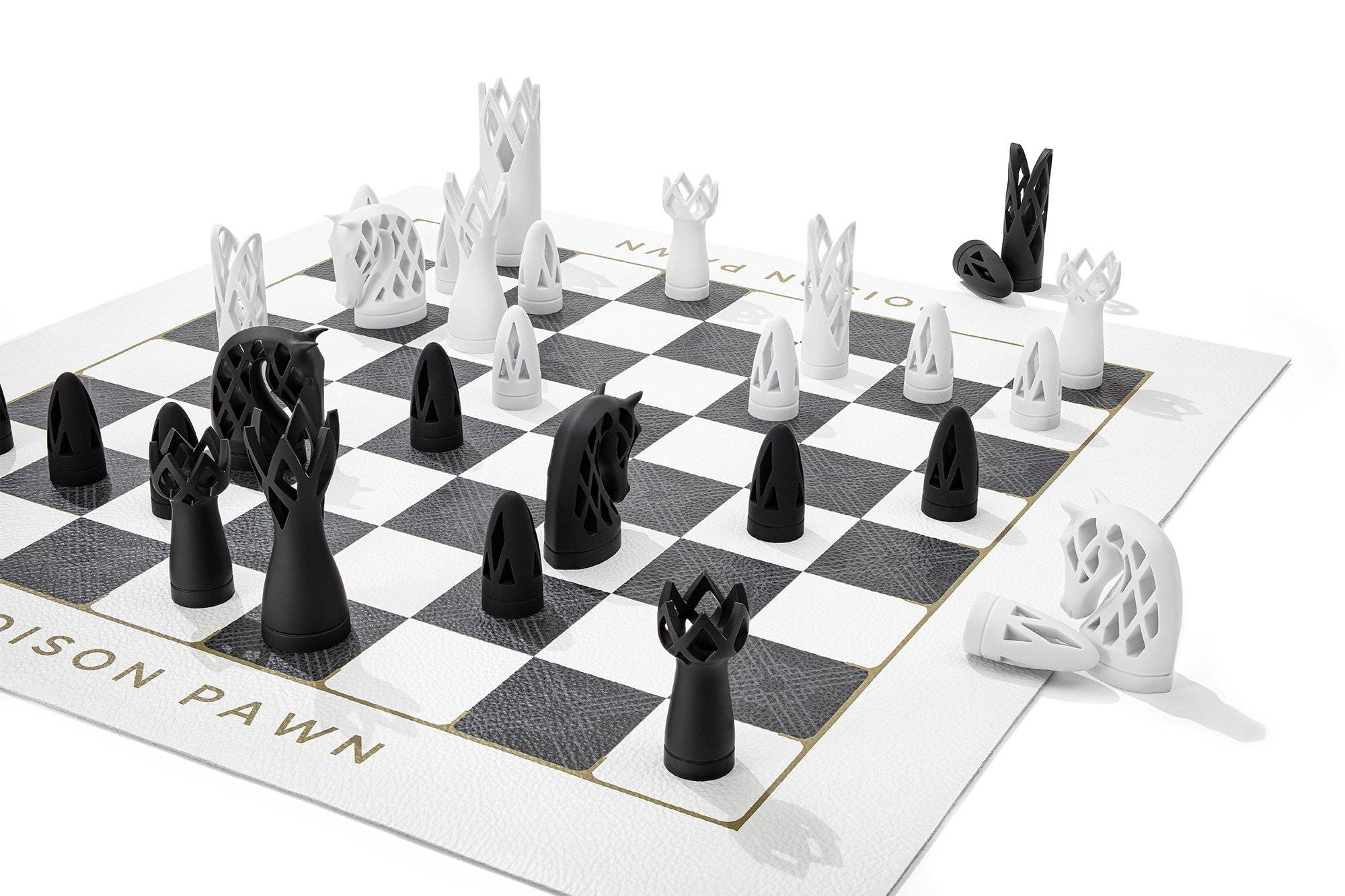 The Satchel Set is the ultimate
high-end travel set for both home and travel.