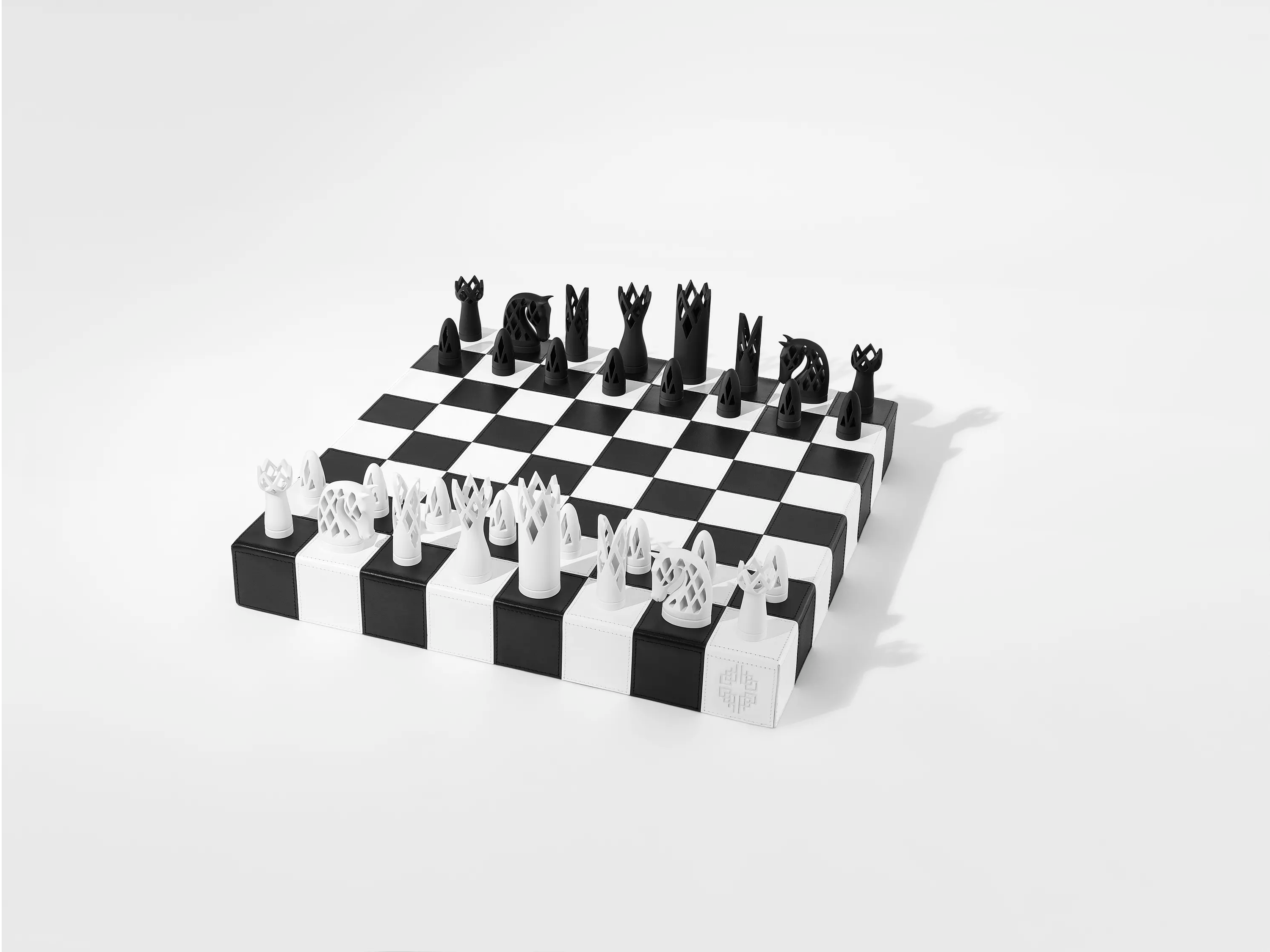 A METICULOUSLY DESIGNED, HAND CRAFTED SHOWPIECE.

Individually black and white stitched leather chess squares with seamless wrap around the edges. Every detail matters because every move you make is important.  

18"L x 18"W x 2.25"H



Each square has light magnetic pull to guide each chess piece to center and hold each piece perfectly in place. You will feel the significance of every move you make.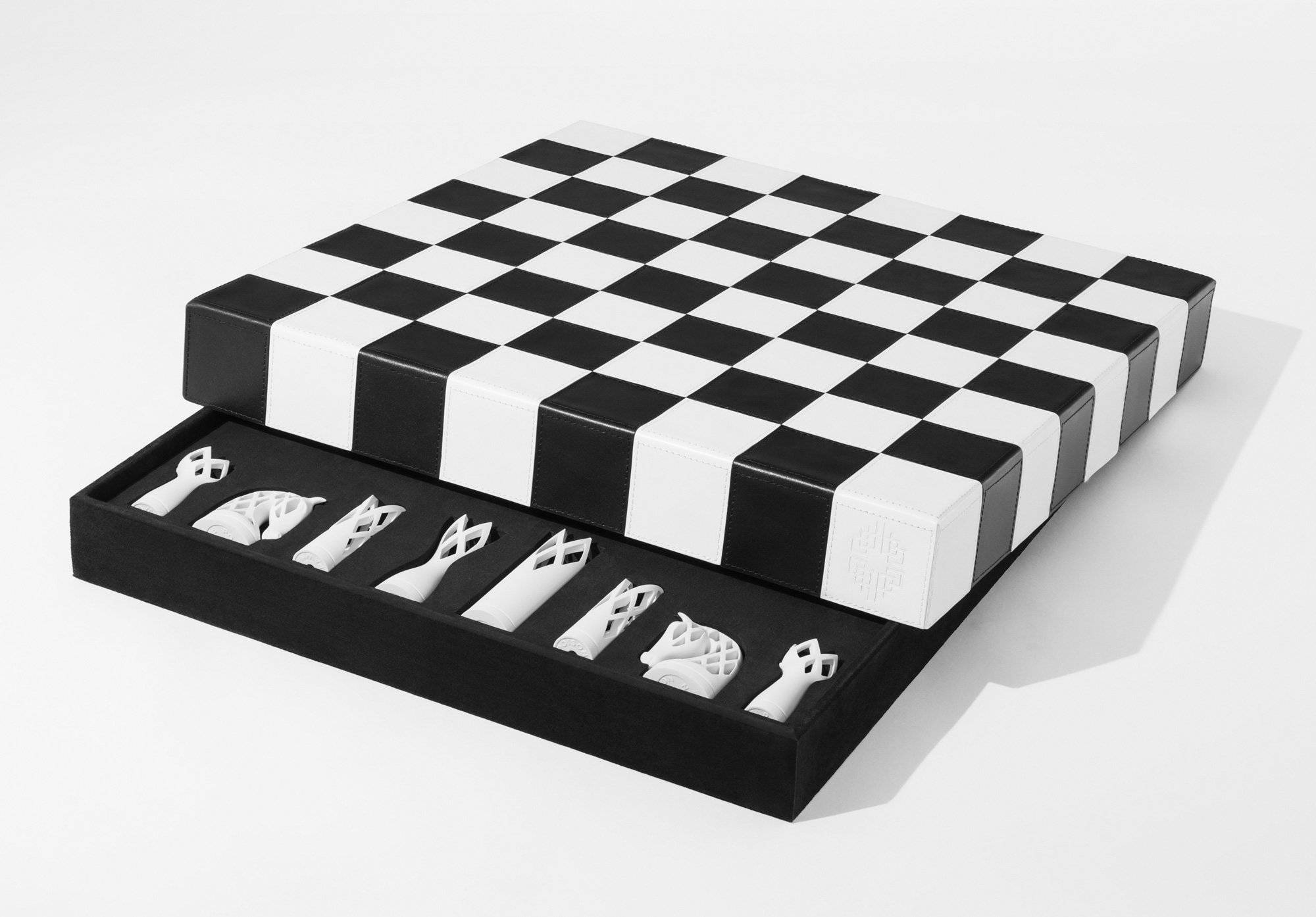 CONCEALED SUEDE
CHESS PIECE CHAMBER
Signature hollow diamond designed chess pieces can be stored in the concealed black suede inner chamber between games.
VELVET MATTE, WEIGHTED CHESS PIECES

Our polycarbonate chess pieces are perfectly weighted with a steel encased core. An airy contemporary design and diamond cut out detail will inspire your every move.

King: 3.75"H x 1.25"W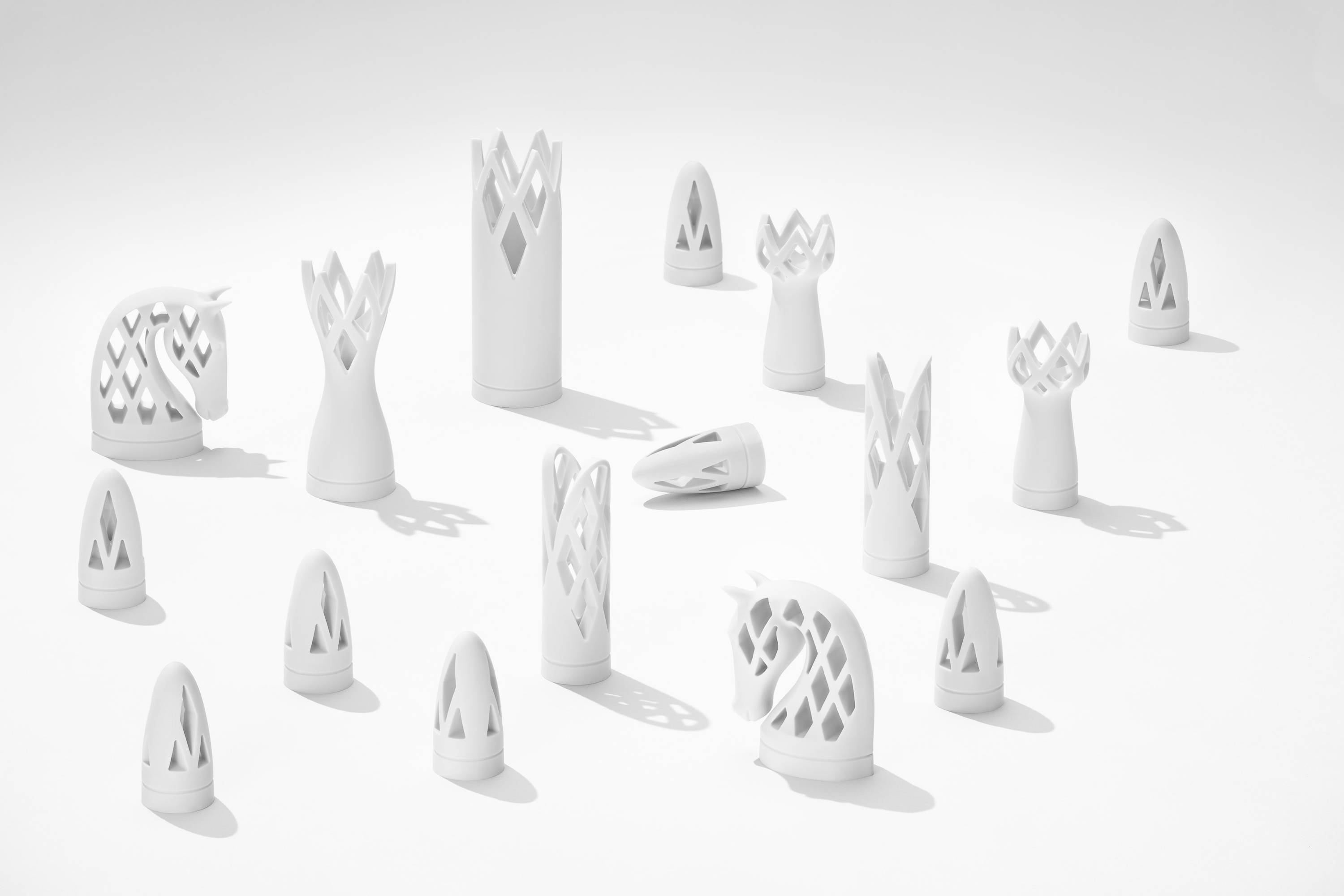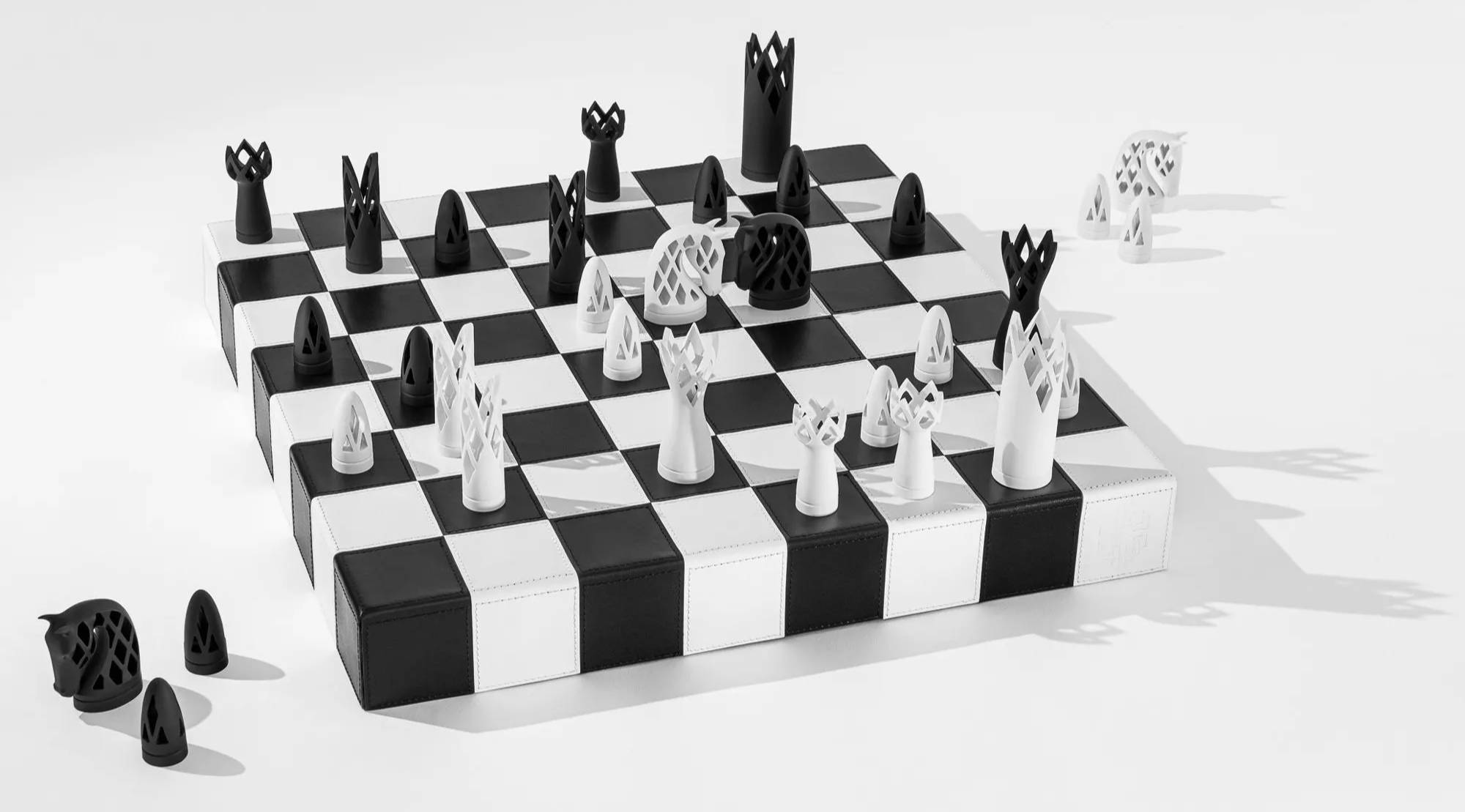 Stitch-wrapped genuine leather board has a magnetic pull to guide the velvet, matte pieces to center.